Pupils & Students
You have successfully graduated from school. What matters now is your professional future. The Werhahn Group is a training partner who will prepare you thoroughly for your future tasks. Whether in a classical vocational training or a dual curriculum degree course – you are going to experience and help shape the day-to-day business operations.
FOR VOCATIONAL ORIENTATION
Internships for pupils at Werhahn Group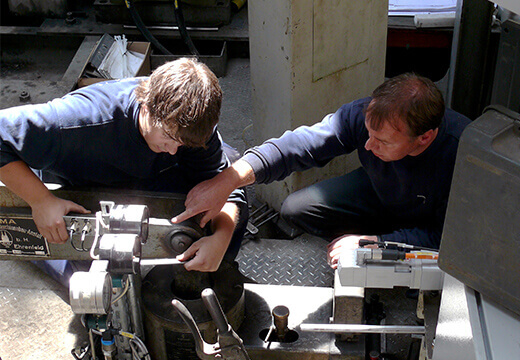 For those who have not yet decided which professional route they want to take, Werhahn Group offers internships for pupils in order to aid with first orientation. Even before your graduation from school you have the opportunity to get to know several specialized departments in the relevant business unit, for example during the holidays or a period of mandatory internship.
You will gain insight into future-oriented occupations which might be interesting for you after your graduation. The duration of the internships varies according to the business unit; the average is between two and three weeks.
FOR THE BEST POSSIBLE START INTO PROFESSIONAL LIFE
Apprenticeship at Werhahn Group
In 2015, we trained 198 young people according to the respective country-specific standards in our German and international locations, giving them a good start into professional life.
Our vocational training covers the commercial, technical and administrative fields and offers a variety of qualified occupations, including classical ones such as industrial clerk, but also some new and therefore especially future-orientated professions, for example natural stone mechanic.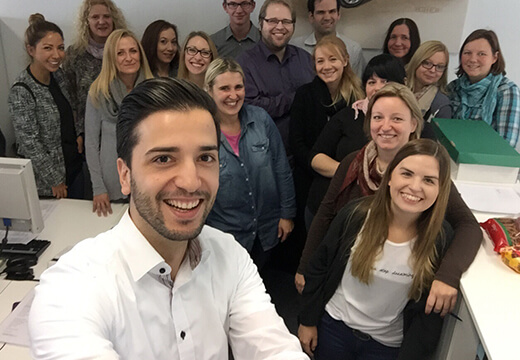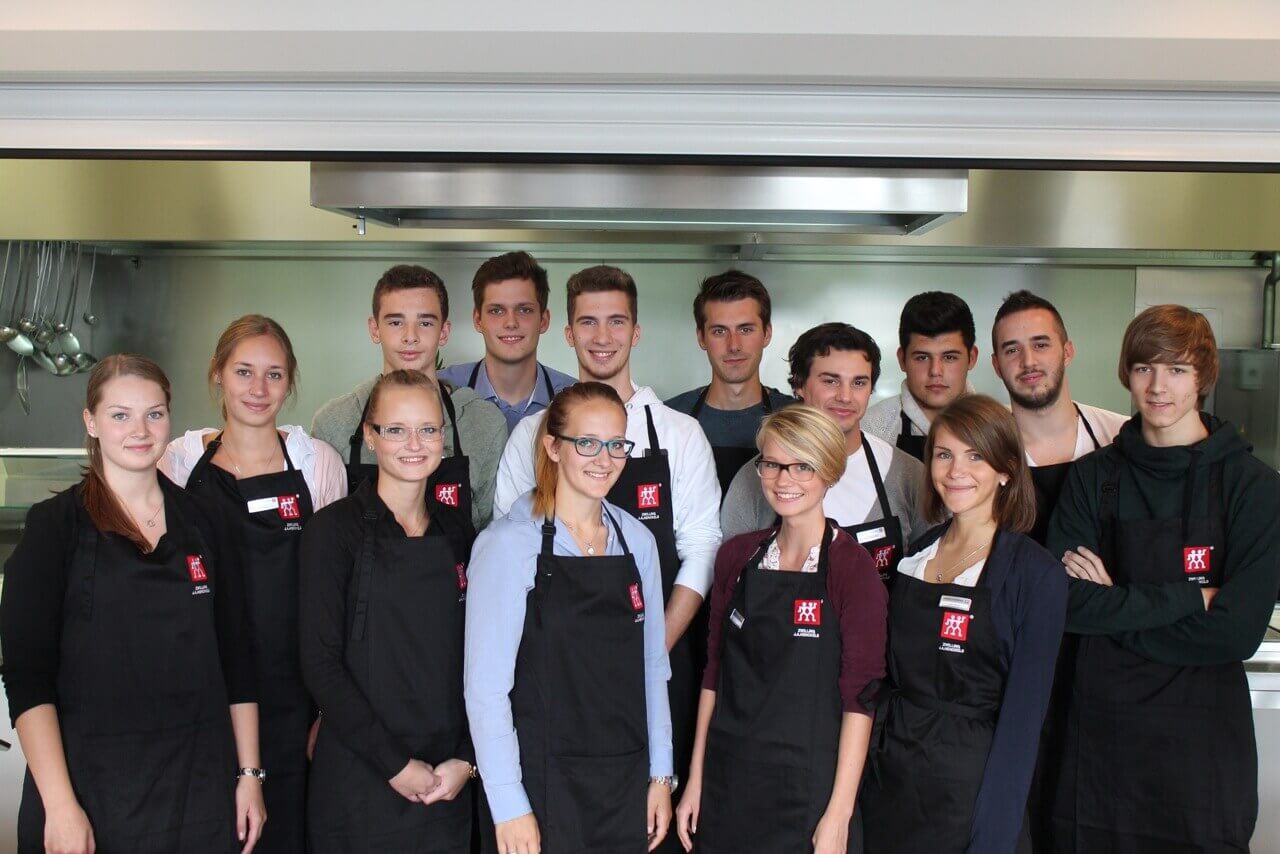 All businesses within Werhahn Group pay attention to offering high-quality apprenticeships and support that goes beyond the regular training plan. This includes in-house exam preparation or a special compact training in the context of the Werhahn Excellence Program.
You will receive the best professional and personal preparation for your future tasks, as well as the optimum conditions for a good final exam. This will give you the opportunity to make the best possible, successful start into professional life.
During their training with us, almost all of our apprentices convince with a good or very good performance. Many of them are therefore represented when the annual honors are awarded to the best trainees by the Chamber of Industry and Commerce.
Our qualified occupations
Aggregates
Qualified IT specialist
Plant operator
Processing technician for natural stone
Construction material tester for asphalt technology
Process mechanic for stones and earth industry and asphalt technology
Industrial mechanic
Mechatronics technician
Dual curriculum student: Mechatronics engineer – Bachelor of Engineerin
Office administrator
Industrial clerk
Dual curriculum student: Bachelor of Arts (Business Administration)
Slate
Industrial mechanic, specialized in maintenance
Industrial clerk
Dual curriculum student: industrial clerk – Bachelor of Arts (Business Administration)
Bank11
Qualified IT specialist for system integration
Qualified IT specialist for application development
Office administrator
Office management administrator
Dual curriculum student: Bachelor of Arts (Business Administration or Trade Management)
Consumer goods
Machine and plant operator
Tool mechanic
Industrial mechanic
Mechatronics technician
Electrician for operating technology
Warehouse clerk
Warehouse logistics specialist
Visual marketing designer
Retail dealer
Industrial clerk
Dual curriculum student: Retail dealer – Bachelor Trade Management
Dual curriculum student: Industrial clerk – Bachelor Industrial Management
abcfinance
Qualified IT specialist for system integration
Office management administrator
EXPERIENCING DAY-TO-DAY LIFE ON THE JOB
Theory is dull. The ideal combination is therefore to study and to accumulate valuable practical experience at the same time.
Dual curriculum studies at Werhahn Group give you this opportunity. You will be able to bolster your academic knowledge with practical skills, and directly implement on the job what you have learned at university. Dual curriculum studies also enable you to make valuable contact with businesses. A course normally takes three years and consists of alternating three-month phases of theory and practice. The companies of Werhahn Group cooperate with a number of academic institutions.
TALENT PROMOTION
For apprentices and students
Werhahn supports the development of extraordinary talents. We therefore give special support to apprentices and students from different disciplines, such as economic science, industrial management and civil engineering.
Our support is tailored to individual needs and can be financial, material or content-related, for example special internships or the covering of study fees.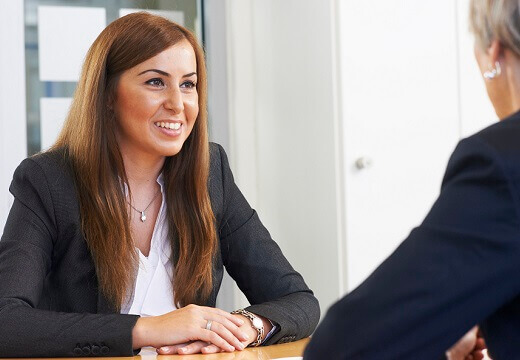 Various options for students

For students today it is important to gain experience on the job before graduation, in order to have an easier transition into working life. Werhahn will support you. If you are interested, motivated and active, you will find several options for working in an international business group. Whether as an intern or a working student, you can expect responsible tasks in projects or teams, which will be useful during your studies and your career.
EXCITING INSIGHT
Internship at Werhahn Group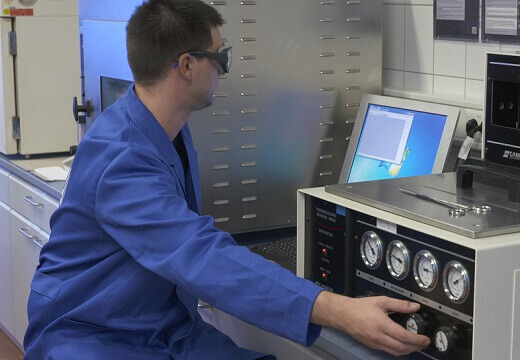 Make use of the semester holidays by beginning to chart the course into your career. During an internship in one or several of Werhahn Group's business units you will experience the operating principles of a successful company.
You ought to have decided on a focus for your studies that suits your chosen business unit and your interests. You will be expected to contribute personal initiative and a strong motivation for working in challenging projects. First practical experiences would be ideal, but are not compulsory.
You will find the current internship vacancies on the job vacancies page. We look forward to your complete application documents, including an overview of your grades.
Valuable practical experience

As a working student, you can make valuable and useful practical experiences next to your studies by working in one or several of Werhahn Group's business units. The average time requirement is up to 20 hours per week. This amount is tried-and-tested, enabling you to participate in challenging projects and to actively support us.

You will find out about vacancies in the business unit of your choice by either getting in touch with your respective contact person or accessing our job vacancies page.
INTENSIVE SUPPORT
Bachelor, Master or Diploma
Talented students who have already proven their potential during an internship or as working students at Werhahn Group are supported by us while they write their Bachelor, Master or Diploma thesis – in special cases also when they write a Doctoral thesis.
In order to be successful together, we select a topic with you and in consultation with your academic institution. It will be related to your interests and also have a practical connection to the reality of business life. We offer intensive support and will team you up with an experienced supervisor as your point of contact.