Werhahn KG

Founded 180 years ago as a diversified family business, Werhahn has developed into a corporate group with a diverse array of activities, both in Germany and abroad. A close relationship with our markets and customers, reliability and social responsibility are the values that the mid-sized family-run business has always practiced and maintained. Werhahn continues to be one-hundred percent family-owned and resides in Neuss. From here, the Wilh. Werhahn KG directs the group's ventures.
Supervisory Board

Management Board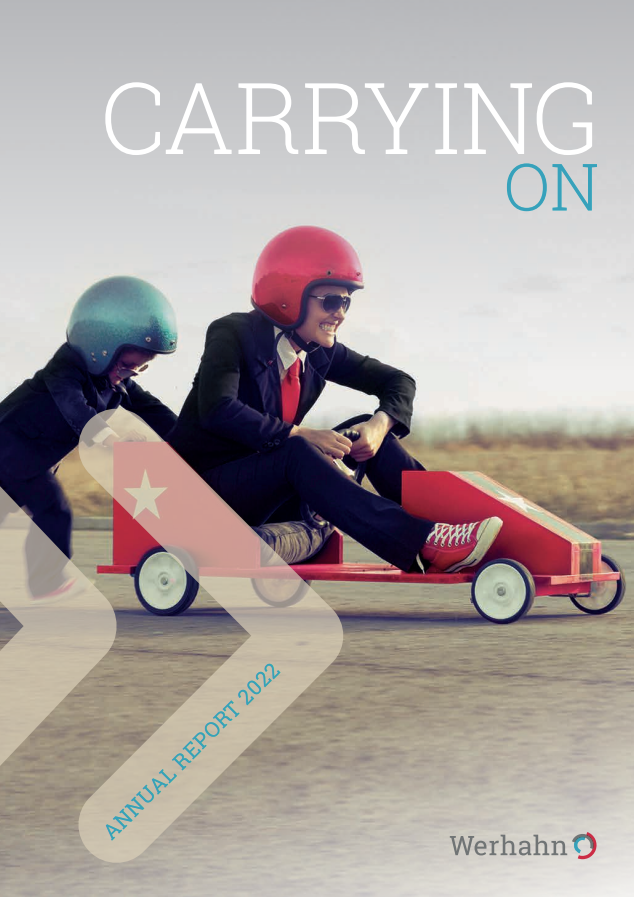 A corporate group with a diverse array of activities
Werhahn is currently managed by representatives from the 5th and 6th generation, as well as executives from outside the family. In 2022, the Werhahn Group with its three corporate divisions Building Materials, Consumer Goods and Financial Services and its ca. 10 000 employees generated a turnover of around 4 billion Euro worldwide.
SALES VOLUME 2022 BY REGIONS IN MILLION €
SALES VOLUME 2022 BY REGIONS IN MILLION €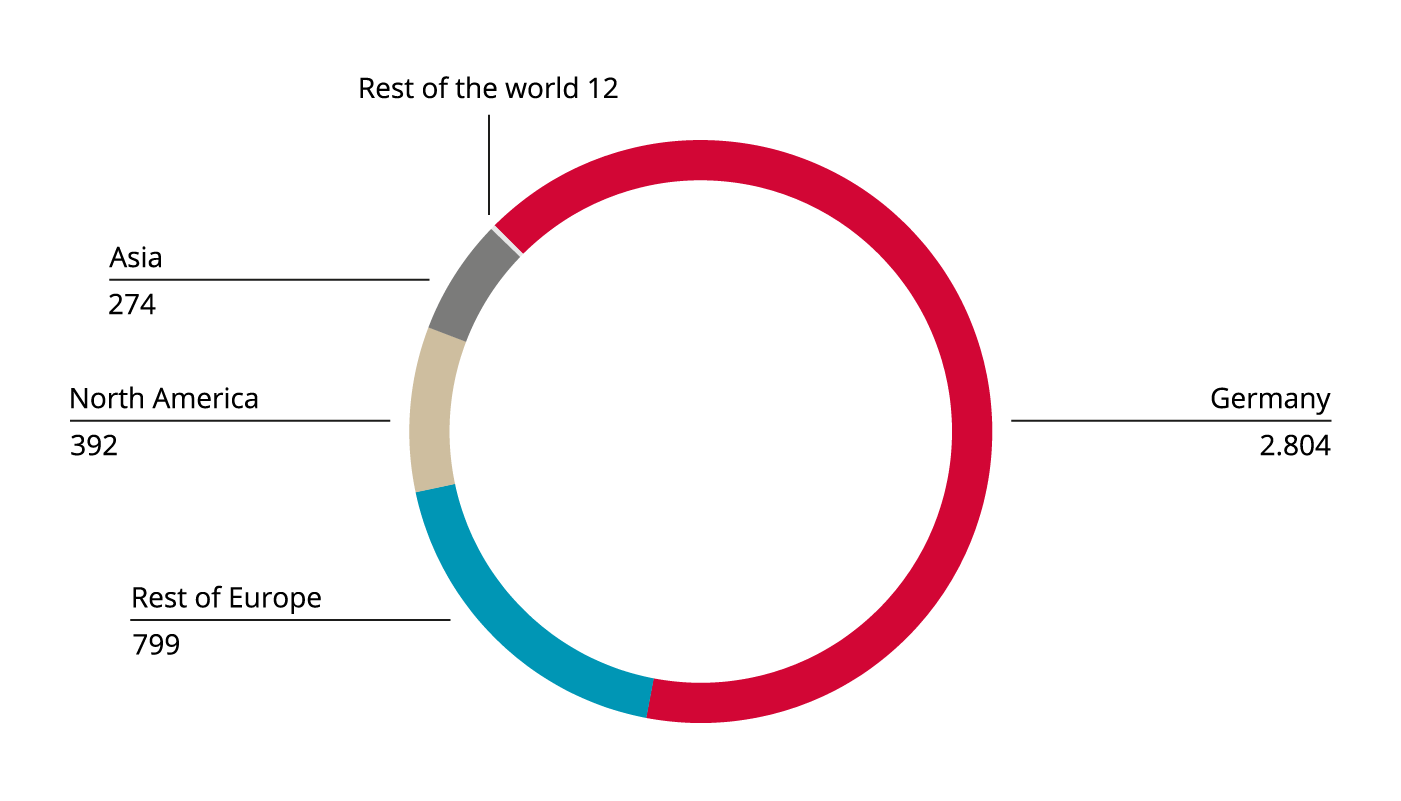 EMPLOYEES 2022 BY COUNTRIES
EMPLOYEES 2022 BY COUNTRIES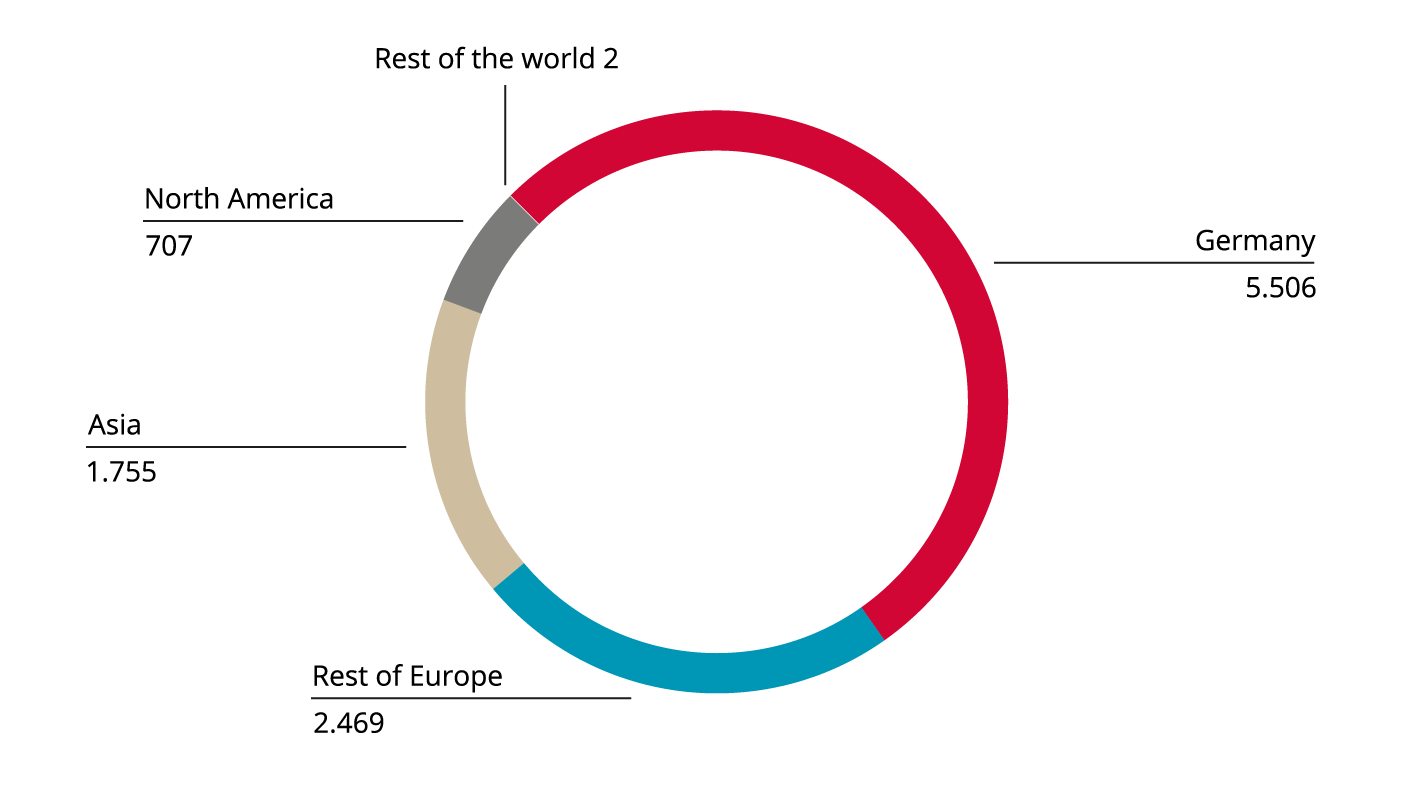 SALES VOLUME 2022 BY BUSINESS UNITS IN MILLION €
SALES VOLUME 2022 BY BUSINESS UNITS IN MILLION €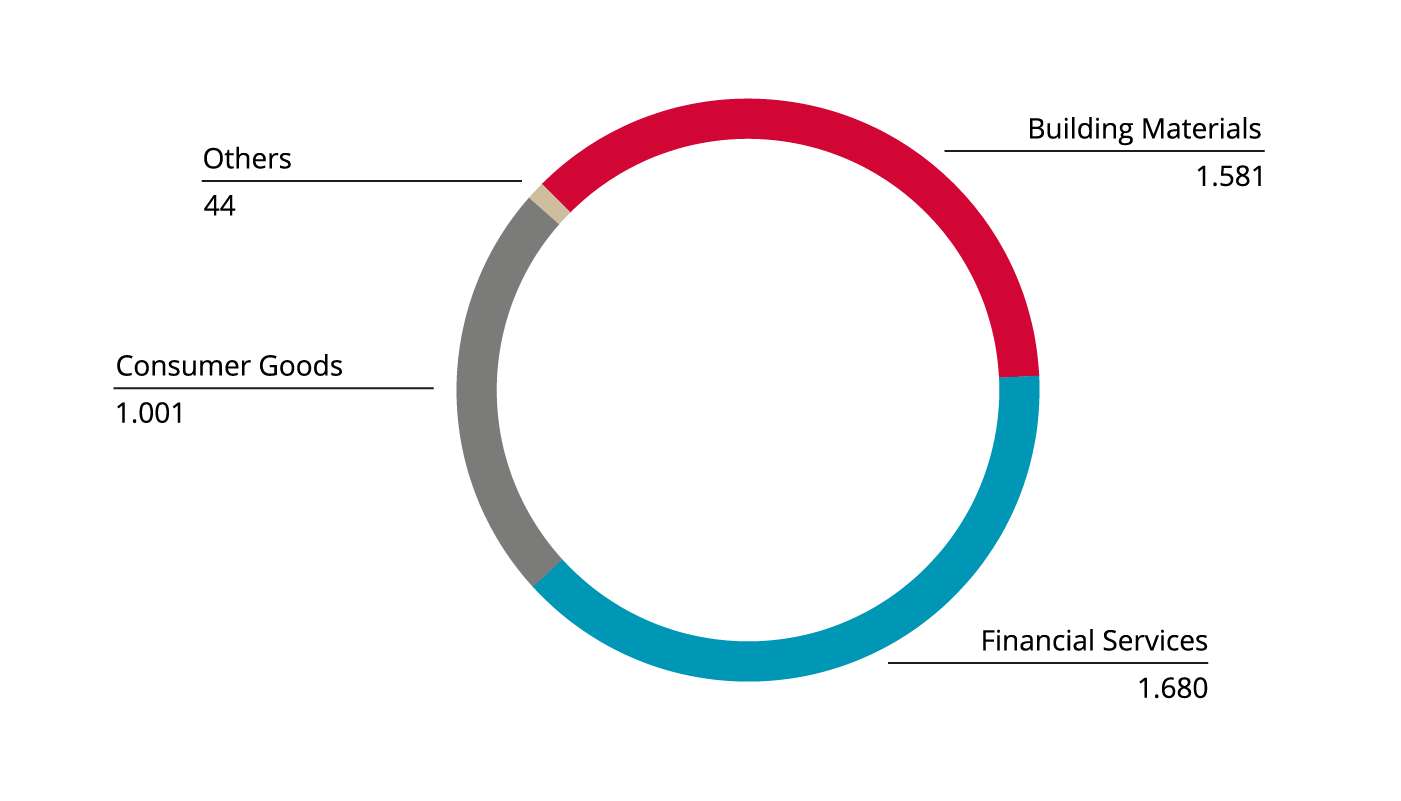 A corporation for entrepreneurs

Werhahn's organization is decentralized. In general, the companies of the Group are legally independent. They are organized into three corporate divisions and seven business units. Their flat management hierarchies with short, non-bureaucratic routes of decision-making enable a wide scope of action. Thus, the demands of the market can be met fast and flexibly – for the benefit of the customers. This means that every single employee must be highly motivated, as well as individually responsible.
Werhahn's code of conduct creates security
Werhahn Group and its employees are subject to various legal orders. Relevant for an internationally active Group are not only the laws of the respective company's country of residence, but also the laws of the country where it is active. The Werhahn code of conduct was created to help executives and employees of the whole Group to take the right decisions. The codex illustrates the values of Werhahn Group and defines the norms of behavior that enable the Werhahn companies and their employees to maintain their reputation as well as the trust of their shareholders, business partners, and other institutions.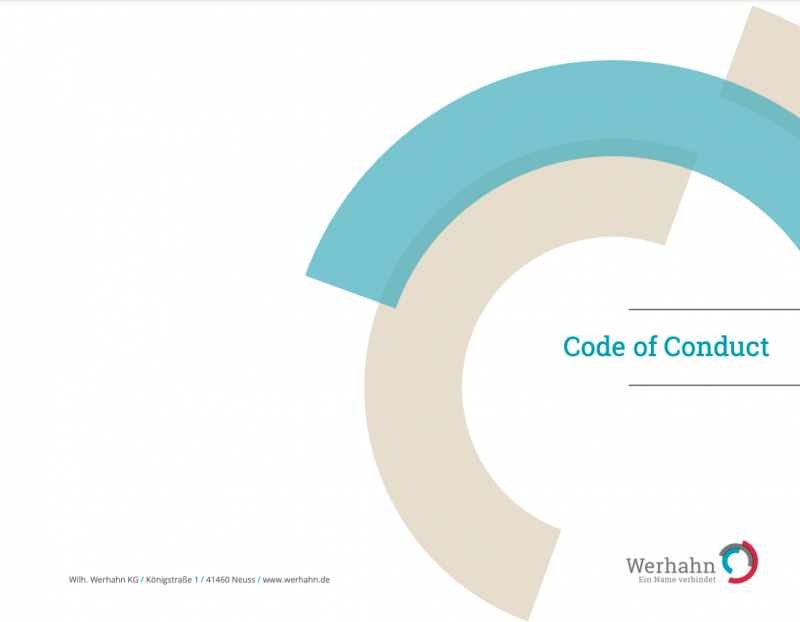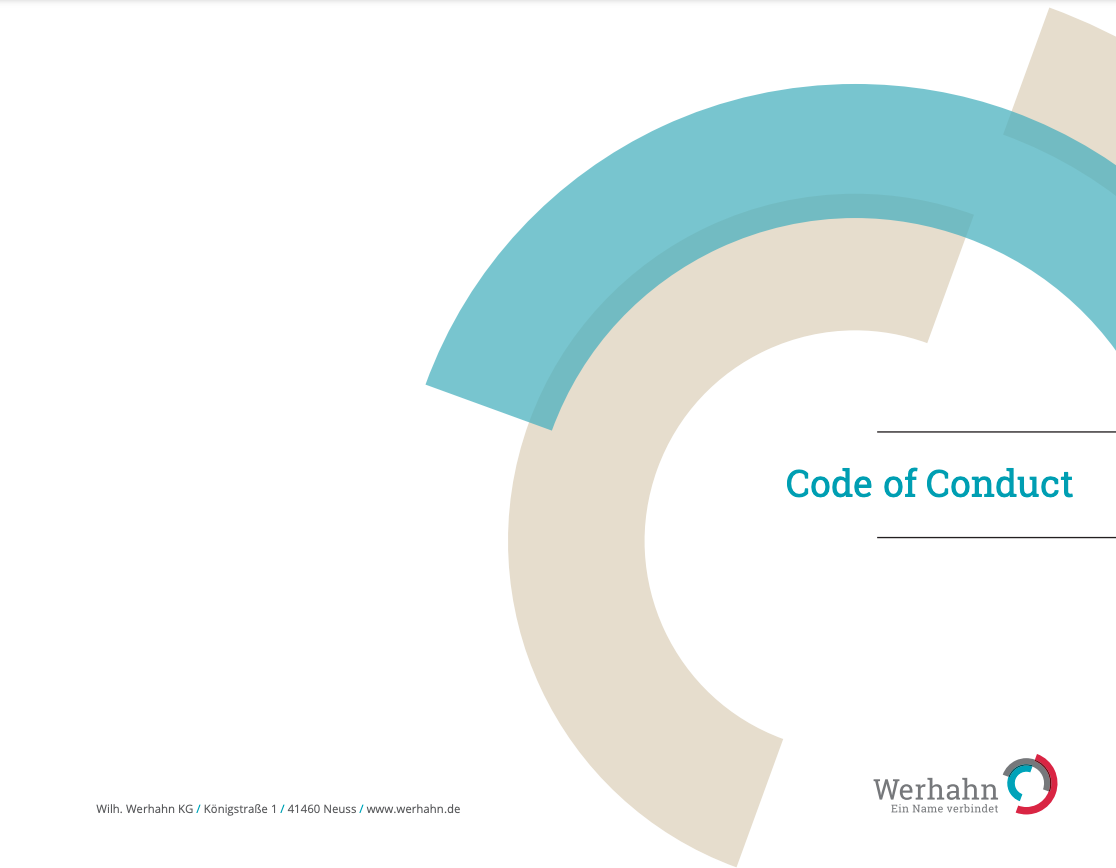 Diversified, focused, versatile
From the beginning, Werhahn was not engaged in just a single business, but in several different areas at once. This diversification is practiced to this day as a corporate principle that has proven itself over and over in the past 180 years, especially in difficult times.
Another corporate principle is focus, which means that Werhahn and its shareholders concentrate on the core values and competencies of the family business.
Werhahn strives to achieve sustained earnings growth and to create lasting value. In the past, just as much as in the present and in the future, it was necessary for companies to do more than just keep up with the changing times and orient their business activities accordingly. Innovation and the ability to position oneself in a changing market with new customer expectations are just as important in this regard as making active changes to the business portfolio.