Corporate Division Consumer Goods
The corporate division Consumer Goods covers high-quality brand articles for kitchen and body care. The two business units Zwilling Kitchenware and Zwilling Beauty Group deliver their range of products in the medium to upper price range primarily to specialist wholesalers and retailers and to specialist departments of department stores. The business units with their brand articles belong to the leading suppliers worldwide and caters for customers in more than 100 countries.
ZWILLING KITCHENWARE
Brand tradition for a modern lifestyle
The roots of this business unit go back to 1731 when Peter Henckels, a knifemaker from Solingen, had the sign of the twins registered in the knifemakers' role. This event took place on June 13th and was therefore governed by the zodiac sign of Gemini. Henckels laid the foundation stone for one of the oldest and most traditional brands of the world. The product range, which once began with cutlery, now expands to the whole spectrum of superior kitchen, food and table culture.
With its different brands, the business unit Zwilling Kitchenware offers numerous product lines of knives, scissors, cookware, cutlery and kitchen tools. The high-quality brand articles belong to the medium to upper price range and are appreciated all over the world. The biggest markets, next to the home market in Germany and other European countries, are China, Japan and the USA.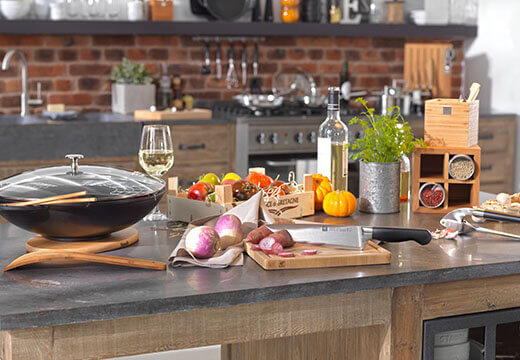 ZWILLING BEAUTY GROUP
Brand products for beauty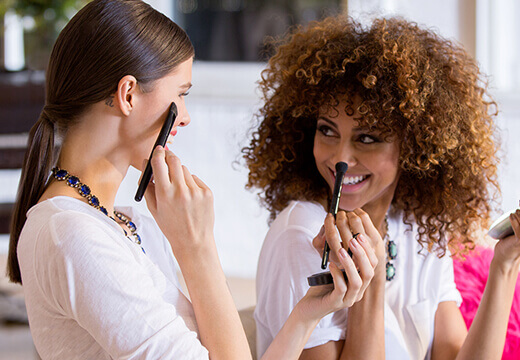 All for beauty, from head to toe – this is the domain of the business line Zwilling Beauty Group with its premium products. Under the brand names of ZWILLING and Tweezerman, manicure and pedicure product lines, as well as tweezers, eyelash curlers, cosmetic brushes and other beauty tools are produced and sold. The largest international markets are the USA and China. The QVS group takes up the products that were successfully introduced in the premium sector, adapting them for the middle and lower price segment.